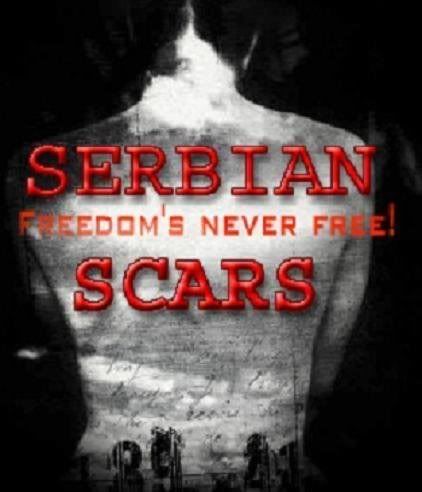 A big thank you to my friend Aleksandar K. in Serbia for alerting me to a new American/Serbian movie production currently filming in Chicago and in Serbia, called "
Serbian Scars
". This awesome poster tells the truth that "Freedom's Never Free!" and for once, Serbs may be the good guys of the story!
The movie website's
photo gallery
already has some breathtaking shots of both Chicago and Serbia, and if the music on the website is any indication, the score sounds terrific. If the film is even half as good as the poster, they'll have a hit on their hands!
The movie's website describes the film's plot "as an action/thriller" with Serbian brothers who come to America trying to save their father, but who get manipulated by a terrorist and are forced to make the decision of whether or not "to return to Serbia and risk the lives of millions, or follow their hearts and save the people they love most (in America)".
Sounds like the characters have to decide whether to save their own skins -- or save ours. (Hmmmm... after President Bush's bizarre remarks in Albania, will you Serb boys give us another chance?)
Actually, the storyline is perfectly plausible, as Serbia has as big a stake in fighting Islamic terrorists as we do. If only the US State Department will digest that simple concept and quit trying to play Russian Roulette with American & Serbian lives in order to please Saudi Arabia and the Albanian Mafia, America just may make it through (more than just this movie) alive!